The Spy Who Boned Us! promo
The Spy Who Boned Us (TSWBU) (Comedy Spoof) (PG 13) (for sexy situations)

"The first comedy about terrorism".
Starring & Directed by Carrie Cain Sparks (Rumble in the Bronx, X-Files, The Man)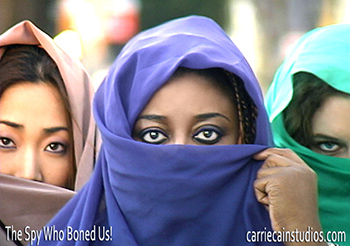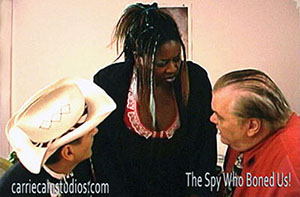 The Spy Who Boned Us is a spoof like Austin Powers' "The Spy Who Shagged Me" & James Bond's "The Spy Who Loved Me". This is Ms. Cain Spark's Directorial Debut!
Three lovely ladies Wellen Doud, Curvay Bootay, & Mi Lei Yu, are brought together with one thing in common, they have all been jilted by the same English Spy, Finely Boned. Once united the girls realize they all have the same dream, to become an international Spy!