Become a CCS Associate
Associate Program  -  Become a Carrie Cain Studios (CCS) Associate
This is an exciting new studio opportunity and I am very happy for your interest to be a part of it. This is the first female led movie studio with more productions in the works. I applaud your choice to become a CCS associate. I wish you a lucrative and rewarding experience.
Carrie Cain Sparks CEO
 


Here is how it works


Place an ad link on your website or
Tell a friend or fan about CCS movie site
Tell your customers to use your unique CODE
A customer clicks the ad link
Customer is sent to the CCS website
Customer makes a purchase on the CCS website
The associate network records details of the purchase
The Sale is confirmed
The transaction is credited to your associate account
You get paid your commission
 


Pay-per-sale:

In this arrangement, the merchant site (CCS) pays an associate (You) when the associate sends them a customer who purchases something. You will be paid $1 per rental, stream or download. Each Rental goes for $3.99. Downloads start at $5.99. If your customers purchase one or more movies you will get income from each movie they pay for.



How to become a CCS associate

is fast and easy. You do not need to have a website to make money on this program. Just send an email with your name, email address and your 'Code' to
associate@carriecainstudios.com
THE CODE


You must tell customers about your CODE in order to get paid. All transactions are traced by your code. To use the code, simply add it to the special notes in Paypal when you go to pay. Paypal is a secure trusted payment system that accepts Paypal, Venmo, and all credit cards. If you do not have a website you may explain it verbally or by text & email.
 
Your code is your first name plus one single number, 1 - 9. EG: "JACE3" This will track your sales & insure there are no duplicates of your code. An associate's account will be created for you by a CCS employee & will email confirmation that your code has been implemented and accepted. They will also send you a link to put on your own website if you have one. Just copy and paste the HTML link into your site. An additional link will be emailed to you to send to friends and fans in email campaigns.



LINKS


Here is what the links look like. These are standard sizes. You may request a custom size if needed.

1. Popcorn & Drink Banner 240x 120 px small banner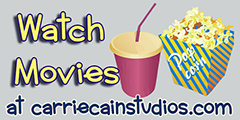 2. Friends + Popcorn & Drink 246 x 250 px small square

3. Happy Baby loves Popcorn 249 x 249 px small square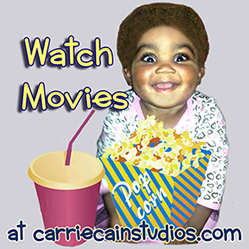 4. Popcorn & Drink 248x 248 px small square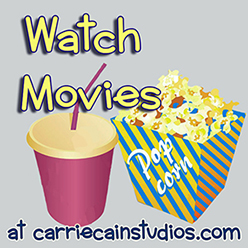 Your website


Put a link on your website to further drive your customers to a sale. The link will go to the movie website. You, the associate is responsible to tell your customers about your code.
Instructions for the link: Paste the HTML code onto your site. Add text to accompany the link with instructions to use your CODE at the point of sale.
 


PAYMENTS:

You must have a PayPal, Venmo, or a US Bank account in order to receive payments. No checks will be mailed. Payments are made weekly regardless of balance.
 
EMAIL to begin:
associate@carriecainstudios.com