Coming 2 Hollywood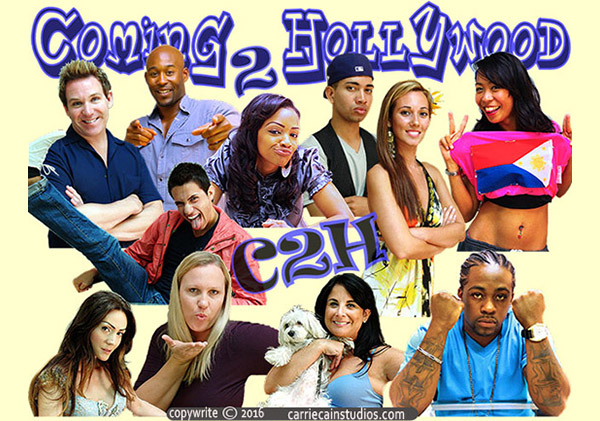 Coming 2 Hollywood The Movie is coming 2017 - Casting in ProcessComing 2 Hollywood is a Franchise consisting of a Reality TV show, a Live Competition show and a Movie! C2H is the story of unique characters who have a special dream that they believe can come true in Los Angeles, California. Set in Hollywood and all of Southern California, we will follow the Coming 2 Hollywood stories of an international cast. See the f**k ups they experience while trying to make it the hard way.

C2H Movie is in Pre-production. Here is an example of some of the characters you will see on the big and small screens. Watch Actors, Singers, Models and International Delights follow their dream as they come 2 Hollywood! Enjoy this Teaser. We will be uploading more video updates during the entire production process so you can follow us as we create New Hollywood Stars!
Coming 2 Hollywood TV Series - Hosted by Carrie Cain Sparks (Rumble in The Bronx, Final Descent, X-Files)

If you are an Actor, Actress or a Performer of any kind in Hollywood, or a performer who is on their way and planning to come to Hollywood, you might want to check out our section on "For Actors Only"  There you will find all the tips & tricks you need while finding your way in La La Land.

If you are interested in receiving casting updates please send an email request to casting (@) carriecainstudios.com
Updates include casting info for C2H TV Episodic Show, C2H Competition show & C2H The Movie 2017.

Bonne Chance!
Click To WATCH the C2H SIZZLER - C2H Teaser - Sizzler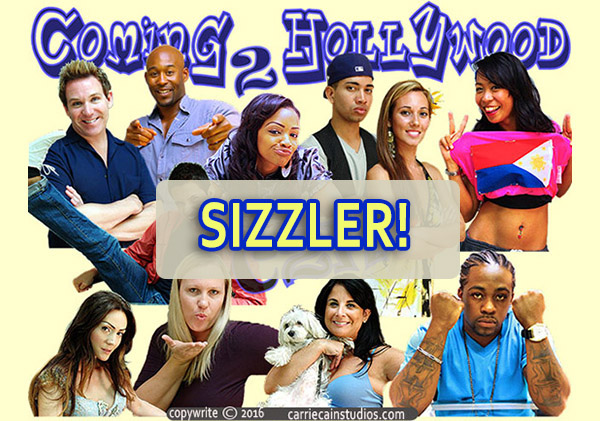 TM